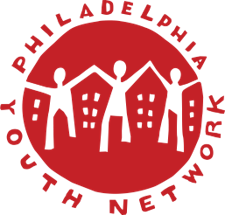 Career Pathways Program Self-Assessment Survey
Background
The Philadelphia Youth Network - on behalf of the Philadelphia Generation Work Initiative, funded by the Annie E. Casey Foundation - is leading a set of initiatives to strengthen workforce development programs and policy in the city of Philadelphia, with a specific focus on career pathways programs. An important, early output of this work is a census of existing career pathways programs in Philadelphia serving individuals aged 14-29. It will ultimately be a critical resource for policymakers, funders, and individual organizations in aligning and scaling the good work already happening in the city. Your organization is one that has been identified as having career-connected programming. We want to learn more about what you do.

What will I get for filling this out?

- Your organization/program will be named in the final report which will be shared with policymakers and funders.
- You will receive a summary of your responses and how they compare to the city-wide results.
- Your contribution to city-wide goals of expanding career pathways will be documented.
How will the information be used?
This census will build a deep knowledge base around strengths of current career pathways in Philadelphia as well as opportunities for growth. By taking the time to complete this survey, you will help ensure that these findings are deeply informed by practitioners in the field.
How should I fill it out?
The survey will take approximately 45 minutes to complete and must be completed in one session (although responses will be saved as you complete each section). Please answer as many questions as you are able.
For your reference, a PDF of the survey questions can be downloaded here (
http://bit.ly/2sItCrF
). Please look this over and compile any program information you may need before completing the online survey.
The survey will close on 7/14.
If your organization runs multiple programs, we suggest completing one survey for each program. Please pass this survey along to individual program directors at your organization.
____________________
The survey includes the following sections:

PART A
Section 1: General organization and program description
Section 2: Sector focus and curriculum
Section 3: Credentials and work-based learning
Section 4: Partnerships and participant support
Section 5: Program goals and funding sources
Section 6: Program capacity and eligibility
PART B
Sections 7-10: Annual data from 2014-2016 on the following (and, if available, by gender and race):
a) # of participants enrolled in your workforce program
b) # of participants completing your workforce program
c) # of participants who secure internships
d) # of participants who are employed after completing your workforce program
PYN has partnered with the Economy League of Greater Philadelphia to design this survey and manage the collection and analysis process.  If you have any questions, please contact John Taylor (Project Manager, Economy League of Greater Philadelphia) at 215-875-1000 x119 or jtaylor@economyleague.org. We truly appreciate your time and effort in building this important resource.
Start